A future sofa enhancing the full watching experience
First came the sofa, then came the TV. Since then, Samsung has developed TVs at an avalanche-like speed to adapt to new viewing behaviors and interior design trends. However, the sofa has remained largely unchanged in function and design since its invention. In order to be seen as a premium design brand, Samsung now sets out to look beyond its core business and take a holistic approach towards viewing experiences. The time has come to challenge the monofunctional and outdated elephant in the room – the sofa.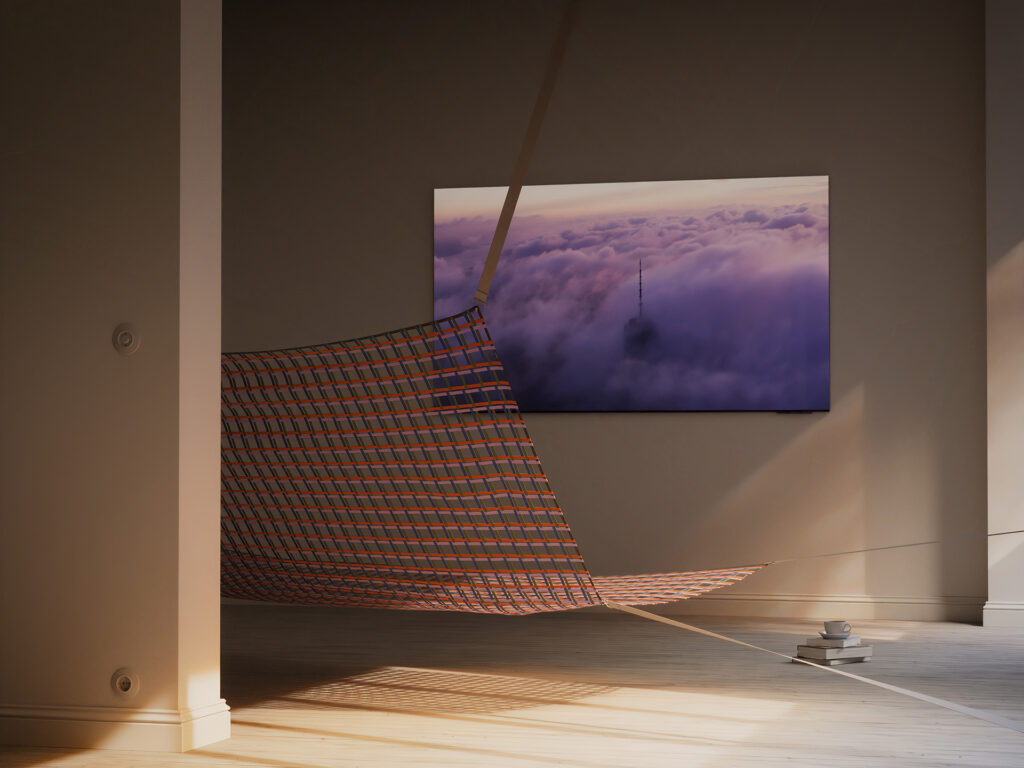 SHIFT is a watching platform concept that can be adjusted to adapt to any future scenario in terms of TV technology, viewing positions, and societal changes. The design concept was developed with flexibility at its core, regardless of the choice of material, configuration, color, or functions. Its design is based on a solid research process that revealed a great need for flexible solutions due to the highly complex nature of human viewing behaviors, future consumption trends, and demographic behaviors.