We wanted to showcase how Google Maps can help you to discover new places. Our solution was to create "Sverige 5,0" – an online travel guide that takes us to 8 of Sweden's most hidden but also most stunning destinations, as ranked by Google Maps' users themselves. While other guides are comprehensive and all-covering, this guide only presents 5-star destinations.
The campaign was launched together with the government-owned train operator SJ when the Covid-19 travel ban was lifted during the summer of 2020 (and not during the spring as planned). The timing however was just right as we enabled Google Maps' users to help Swedes discover the beauty of our country at a time when a holiday abroad was out of the question.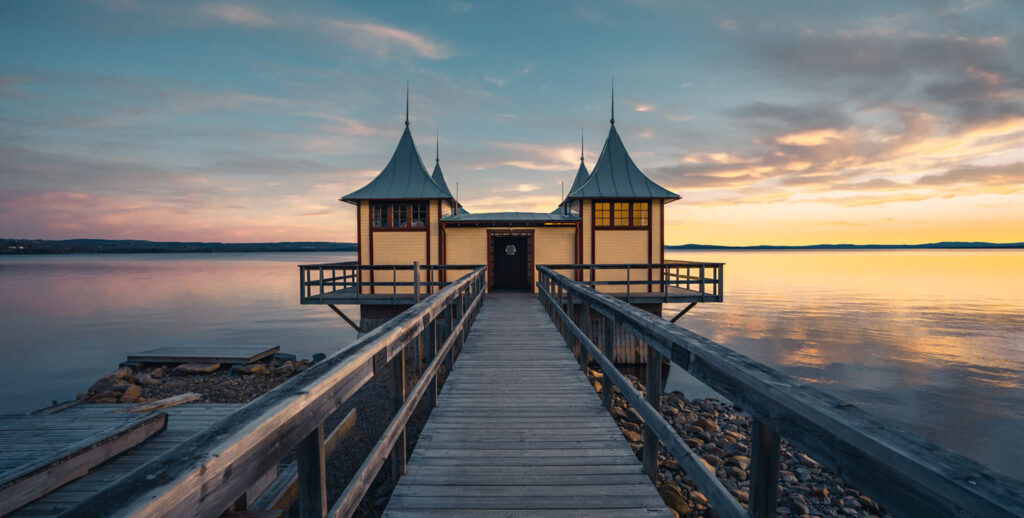 We released the guide on SJ's website and promoted it through their channels on social media and in email newsletters to SJ's customers, along with an extensive national media outreach.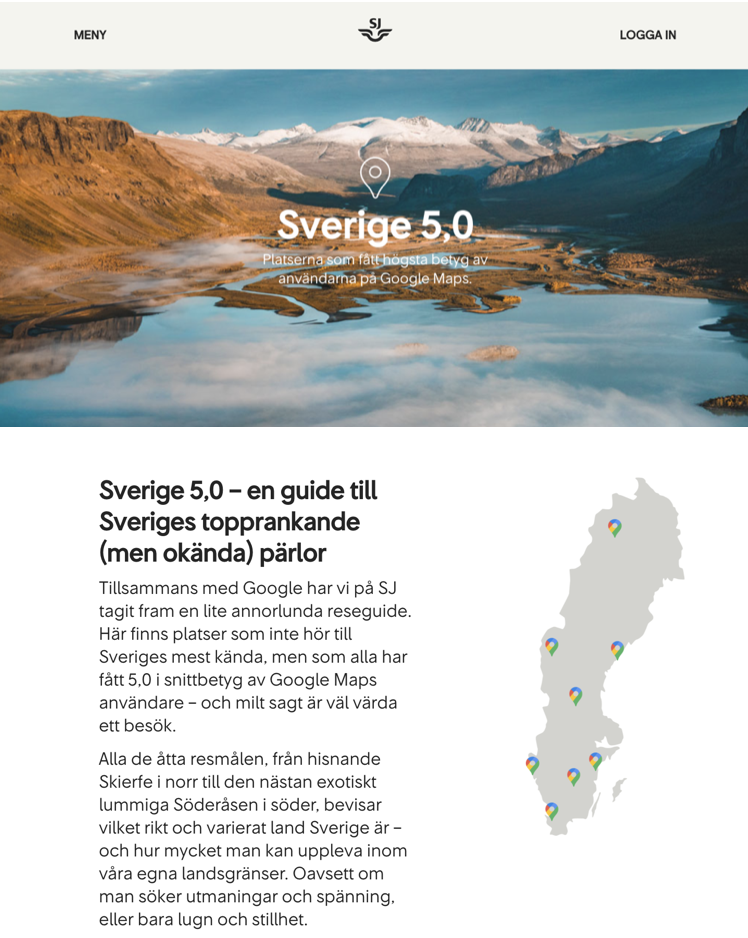 Results
– Over 30 articles in news, lifestyle and local media with a total reach of 11 390 000.
– An additional reach of over 1 055 000 through SJ.se, social media and emails adding to a total reach of well above 12 440 000.