Kids and toddlers who refuse to sleep – the daily struggle for any parent. What if there was a recipe for the ultimate lullaby?
In a unique experiment, we investigated the science of sound and sleep with the help of two of Sweden's most loved artists, an internationally acclaimed music producer and a leading sleep expert.
The result? A collection of lullabies featuring sleep-inducing songs – easy for any parent to sing along to. "Lullabies" was released on Spotify and Spotify Kids and the launch was supported with artist interviews, a broad press outreach, and a social media campaign.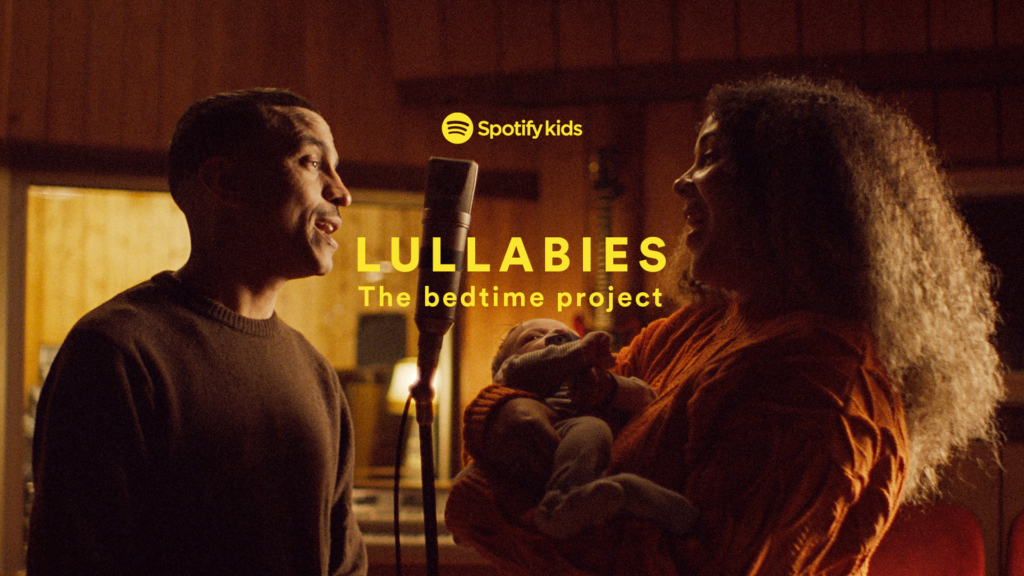 The campaign got a national earned reach of over 16 million (Swedish population 10 million) in top-tier media.
Some of the highlights were: 10 minutes interview in the biggest national morning TV show, one-pager interview in the biggest national newspaper, and 30 minutes interview in one of the biggest national radio stations with an overwhelmingly positive tone of voice.
Launch video: Behind-the-scenes