In light of this summer's FIFA World Cup in France, adidas asked us to launch their new Swedish women's national team jersey. The launch usually never gets any attention and sales and visibility are ridiculously low.
This lack of engagement and visibility is now causing long-term implications: Surveys showed that half of all young girls playing football contemplated quitting by the age of 14 and that those motivated to keep on going do so in large thanks to other inspirational female role models. Great talent is going to waste.
With the new jersey at the core we turned the launch into an engaging social initiative. The strategy was to assert the national team player's positions as history makers and use their stage – the pitch – to shine a light on the women who motivate them to keep on going – bringing inspiration to the footballplaying girls in need of it.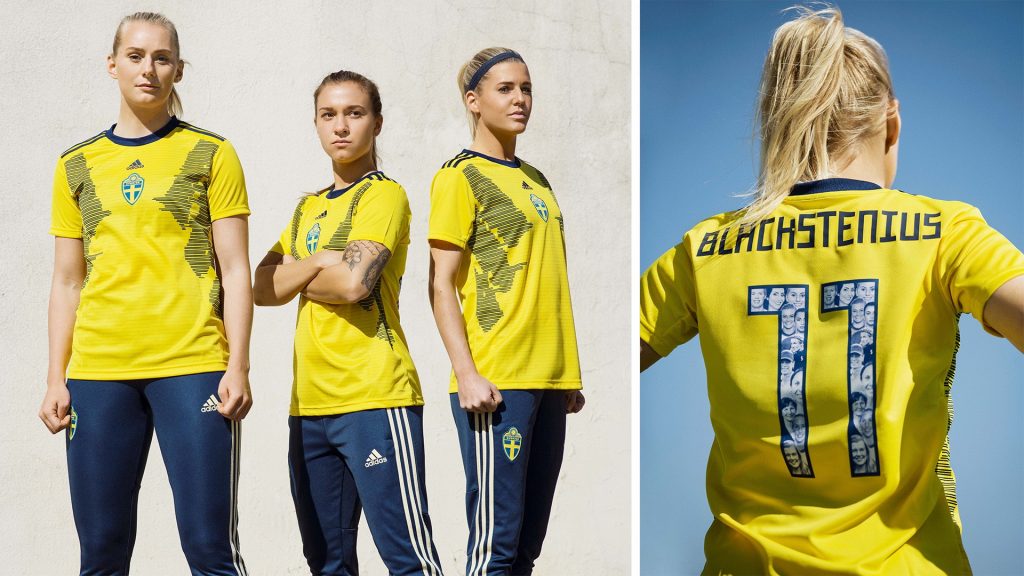 On International Women's Day the new jersey was revealed. For the first time ever the numbers on the back of the national team jersey was used as a canvas to send a message. We swapped the generic numbers with new ones featuring the faces of 50 Swedish female role models that had been hand-picked by the players. In honor of international women's day the #8 jersey was left blank, giving the public a chance to nominate their choice of role models.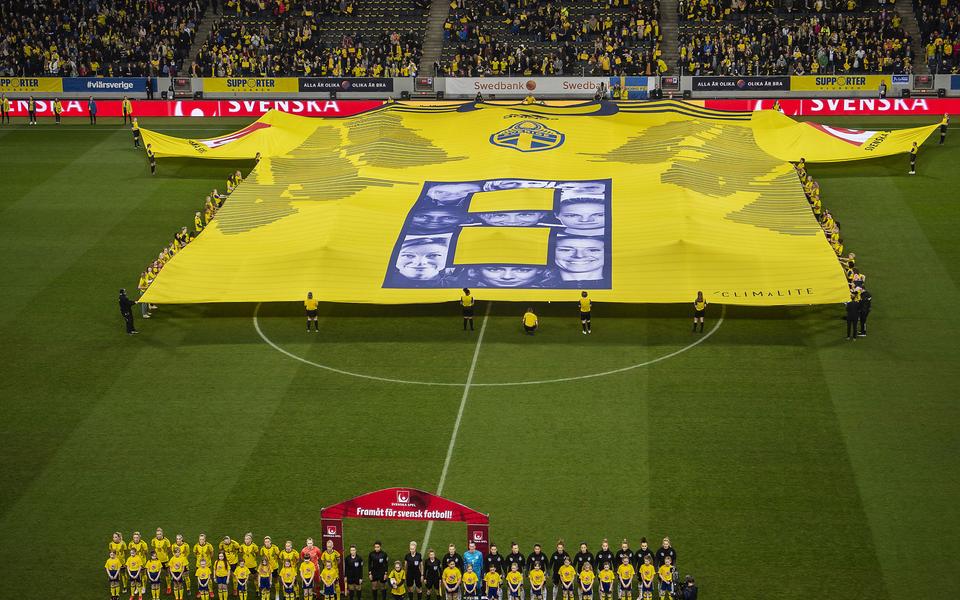 Result
Most successful jersey launch in national team history:
– 290 million in earned media reach, with zero media spend.
– The best selling jersey in national team history: +1090% sales increase.
– 87% of news outlets adressed lack of role models.
– New visitors record to pre-WC friendly – 25 882 visitors.
– Brand loyalty and preference rose 26 points.