In 2015, more than 5M people fled the war in Syria. 160 000 came to Sweden. Being a cause-driven and Sweden's no 1 sports sponsor, Svenska Spel wanted to contribute to the integration and welcome newly-arrivals to Sweden – and to the Swedish sports movement. We understood that the lack of language skills was a great barrier, stopping immigrants from participating in sports.
To manifest how Sweden's largest sports sponsor takes social responsibility, we developed "Sports Swedish for Immigrants", a long-term initiative and visual textbook developed to teach Swedish using the language of sports. Our strategy was to make learning more fun, introduce popular sports to immigrants and welcome newly-arrivals and asylum-seekers to the Swedish sports community. By doing that, we wanted to engage schools, sports clubs, organizations, volunteers – and media – in Svenska Spel's cause.
We produced Svenska Spel's "Sports Swedish for Immigrants," a visual textbook teaching Swedish to immigrants, using the language of sports. The teaching material was produced in collaboration with five of Sweden's national sports associations and two educational companies. The book contains words, sentences, common phrases, exercises and illustrations inspired by football, hockey, handball, bandy and floorball.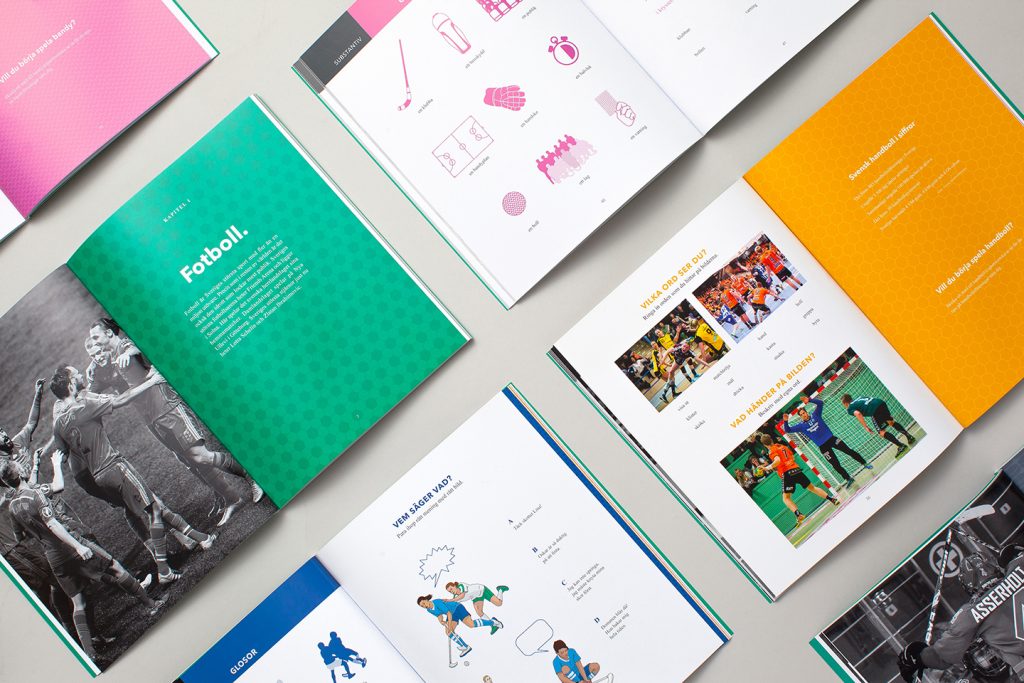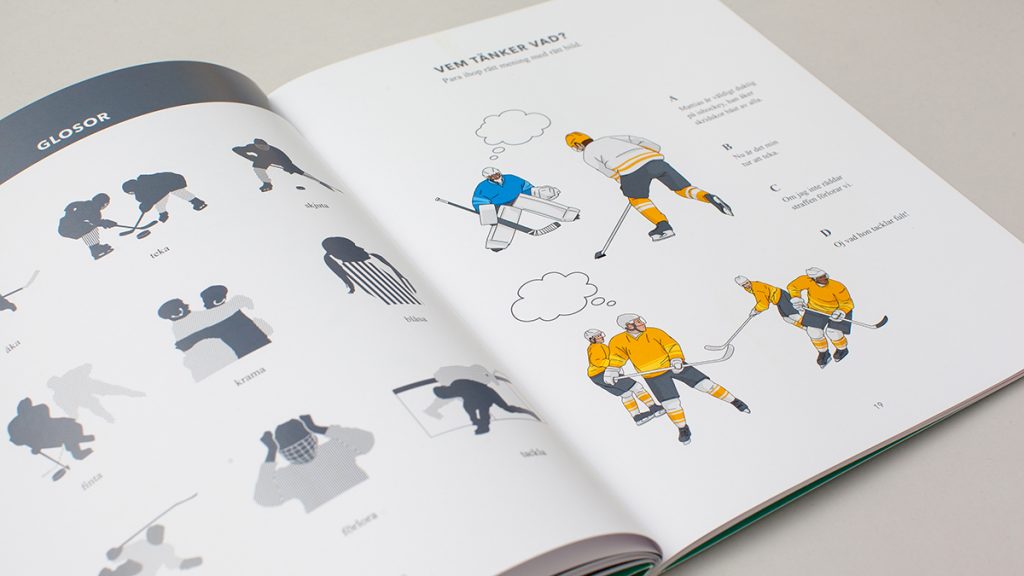 From a dedicated web site – (sportsvenska.se), organizations and individuals could order the book for free. To grab the attention of media, we kicked everything off with a first IRL Swedish lesson with newly-arrivals. The response from the students was fantastic, making it a magical moment also for the teachers and for the media that participated. The book was also promoted in Social Media, with an online video and strategically targeted posts.
Tapping into a real challenge that people could relate to, the initiative engaged people all over the country, and grabbed attention from national TV and radio, and almost all major newspapers in Sweden.