BACKGROUND
When the international athletics competition Bauhaus-galan opened up for spectators for the first time since the pandemic, Bauhaus wanted to create something new and unique to generate interest for the competition.
INSIGHT
One of the most popular products at Bauhaus are folding rules, with Bauhaus offering over 200 different varieties. Common to all these is the standard length – they are all 2 meters long. However, this standard length is far too short for the competition's biggest star: the men's pole vaulter Armand Duplantis. Being ranked number 1 in the world, Armand often jumps above 6 meters, and his world record was a whopping 6.20 meters before the competition. This height equals more than 3x the standard folding rule.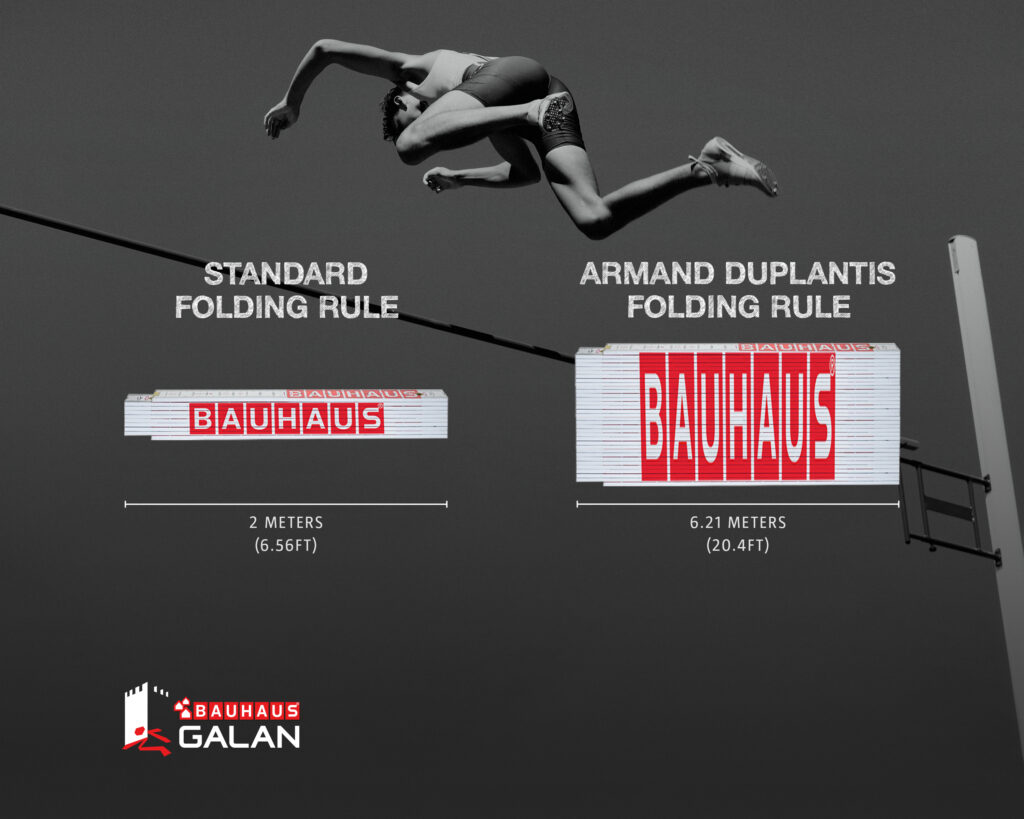 IDEA
Being the best men's pole vaulter in the world, he deserves a folding rule to match his jumping height. We therefore produced a unique and limited-edition folding rule for Armand Duplantis himself – at 6.21 meters in length. With this folding rule, Armand could easily measure and set the height of the bar to break a new world record.